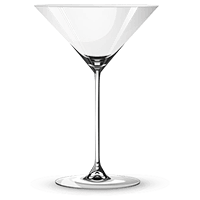 Get ready to taste the ultimate cocktail with the Black Lung recipe! This flavorful mix of Southern Comfort peach liqueur, vodka, gin, rum, Triple Sec, Blue Curacao liqueur, grenadine syrup, lime juice, and orange juice will leave you wanting more. Simply shake it up and enjoy with friends. Don't forget the juicer for that extra fresh squeeze! Perfect for any party, this drink will definitely be a crowd-pleaser.
Black Lung Ingredients
Black Lung Equipment
shaker - makes it easy to mixture and chill ingredients
juicer, squeezer manual or automatic - if you mind using fresh juice
Black Lung Recipe
consider making fresh Lime juice you can press fruit yourself (be careful - fresh juice stays good only 12 hours)
fill a shaker half full with ice cubes so you can properly chill ingredients
shake till perfectly chilled
prepare glass
The Black Lung Cocktail: A Sweet and Tangy Classic
As a professional bartender, I have seen many drinks come and go in popularity, but there are some that never go out of style. One such drink is the Black Lung cocktail. This sweet and tangy drink has been a staple in bars for decades and is loved by many. In this blog post, we will explore the history and origins of the Black Lung, the role of its ingredients, how to garnish it, and variations of this classic cocktail. We will also discuss some common mistakes that people make when making this drink.
Popularity
The Black Lung cocktail is a classic cocktail that has been around for many years. Its origins are unclear, but some say it was first served in the southern United States. The drink is famous for its sweet and tangy taste and its dark color. The Black Lung is a popular drink in bars across the country and is often served at parties and events.
The cocktail is made with a variety of ingredients including Southern Comfort peach liqueur, vodka, gin, rum, triple sec, blue curacao liqueur, grenadine syrup, lime juice, and orange juice. The combination of these ingredients creates a sweet and tangy flavor that is hard to resist.
Ingredient Roles
Each ingredient in the Black Lung cocktail plays an important role in creating its unique taste. Southern Comfort peach liqueur is the primary ingredient that gives the drink its sweet flavor. Vodka, gin, and rum provide the base for the cocktail, while triple sec and blue curacao liqueur add a hint of citrus flavor. Grenadine syrup adds a touch of sweetness, while lime and orange juice give the drink its tangy taste.
How to Garnish
Garnishing the Black Lung cocktail is easy and can be done in a variety of ways. The most common way to garnish the drink is by adding a slice of orange or lime to the rim of the glass. You can also add a cherry on top or a sprig of mint for a refreshing touch. Another popular garnish is to add a sugar or salt rim to the glass, which can enhance the flavor of the drink.
Variations
There are many variations of the Black Lung cocktail that you can try. One popular variation is the virgin/mocktail version, which is made without alcohol. To make this version, simply omit the vodka, gin, and rum and replace them with an equal amount of orange juice. Another variation is the gluten-free version which can be made by using gluten-free vodka and gin. Similarly, the vegan version can be made by using vegan-friendly ingredients.
If you are on a keto diet, you can still enjoy the Black Lung cocktail. Simply use a low-carb sweetener instead of grenadine syrup and replace the orange juice with fresh lime juice. For those looking for a low-calorie version, simply use diet soda in place of the orange juice and grenadine syrup.
Common Mistakes
When making the Black Lung cocktail, there are some common mistakes that people make. One of the most common mistakes is not using fresh juice. This can result in a drink that is not as flavorful as it should be. Another mistake is using too much grenadine syrup, which can make the drink overly sweet. Finally, it is important to use a shaker to mix and chill the ingredients properly. Using a juicer, either manual or automatic, is also recommended to ensure that you get the freshest juice possible.
In conclusion, the Black Lung cocktail is a classic drink that has been enjoyed by many for decades. Its sweet and tangy flavor is hard to resist, and its dark color makes it a popular drink at parties and events. With a little knowledge and practice, you can make the perfect Black Lung cocktail every time.
If you are going to order Black Lung in a bar, don't forget to mention all the ingredients to the bartender. Black Lung can be served with different ingredients in different places.