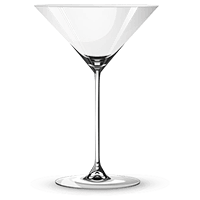 Get ready to satisfy your taste buds with the tantalizing recipe of Eat My Pussy drink! This creamy concoction, made with Bailey's Irish cream, vodka, rum, and whipped cream, is perfect for any occasion. Add a touch of sweetness with milk and chocolate sauce, and enjoy in a stylish cocktail glass. Impress your guests with this easy-to-make recipe and become the talk of the town. Perfect for any beginning bartender looking to impress their guests!
Eat My Pussy Ingredients
Eat My Pussy Recipe
mix ingredients together
fill Cocktail glass
The conical shape of the cocktail glass brings to mind martini for most people. Cocktail glasses are for drinks with a volume of 3 to 6 ounces that are usually served "up" without ice.
The Rise and Variations of the "Eat My Pussy" Cocktail
As a professional bartender, I have seen my fair share of unique and questionable cocktail names, but the "Eat My Pussy" cocktail definitely takes the cake. Despite its shocking name, this cocktail has become increasingly popular in recent years. In this article, we will explore the origins and history of the "Eat My Pussy" cocktail, the role of its unique ingredients, how to garnish, variations, common mistakes when making it, and more.
Popularity
The "Eat My Pussy" cocktail has gained popularity in bars and nightclubs across the United States, particularly in the West Coast and Northeast regions. Its exact origins are unknown, but some suggest that it was created as a playful and provocative addition to cocktail menus. Despite its provocative name, the "Eat My Pussy" cocktail is not associated with any particular geographic location or culture.
The cocktail's unique appearance is sure to grab attention. Served in a cocktail glass, it features layers of creamy white and brown, with a drizzle of chocolate sauce on top. The combination of Bailey's Irish cream, vodka, rum, whipped cream, milk, and chocolate sauce creates a sweet and creamy flavor that's sure to satisfy any sweet tooth.
Ingredient Roles
Each ingredient in the "Eat My Pussy" cocktail plays a crucial role in creating its unique flavor and texture. The Bailey's Irish cream is the star of the show, providing a rich and creamy base. The vodka and rum add a slight kick and depth of flavor, while the whipped cream and milk create a velvety texture. The chocolate sauce is the perfect finishing touch, adding a hint of bitterness to balance out the sweetness.
How to Garnish
The "Eat My Pussy" cocktail is typically garnished with a drizzle of chocolate sauce on top. To achieve the perfect drizzle, use a squeeze bottle or a spoon to lightly drizzle the sauce over the top of the cocktail. For an added touch of elegance, you can also sprinkle some cocoa powder or grated chocolate on top.
Variations
The "Eat My Pussy" cocktail has become increasingly popular, and as a result, many variations have emerged. Below are a few variations that cater to different dietary needs or preferences:
Virgin/Mocktail Version: To make a non-alcoholic version of the "Eat My Pussy" cocktail, simply omit the vodka and rum and replace them with more milk or a milk substitute like almond or oat milk.
Gluten-Free Version: To make a gluten-free version, make sure to use a gluten-free vodka like Tito's Handmade Vodka and a gluten-free rum like Bacardi.
Vegan Version: To make a vegan version, use a vegan whipped cream and milk substitute like almond or soy milk.
Keto Version: To make a keto-friendly version, replace the milk and whipped cream with heavy cream and use sugar-free chocolate sauce.
Low-Calorie Version: To make a lower calorie version, use a low-calorie whipped cream substitute and skim or almond milk.
Common Mistakes When Making
While the "Eat My Pussy" cocktail may seem simple to make, there are a few common mistakes that can ruin the cocktail's texture and flavor. Here are a few examples:
Overmixing: Overmixing the cocktail can cause it to become too frothy and lose its creamy texture. To avoid this, mix the ingredients just until they are combined.
Using Warm Ingredients: Using warm ingredients can cause the whipped cream to melt and create a watery texture. Make sure to chill all ingredients before mixing.
Using Too Much Chocolate Sauce: While the chocolate sauce is an important component of the cocktail, using too much can overpower the other flavors. Use a light hand when drizzling the sauce on top.
In conclusion, the "Eat My Pussy" cocktail may have a provocative name, but its delicious flavor and creamy texture have made it a popular choice among cocktail enthusiasts. Whether you're looking for a non-alcoholic, gluten-free, vegan, keto-friendly, or low-calorie version, there are plenty of variations to choose from. Just remember to avoid common mistakes like overmixing and using warm ingredients, and you'll be able to enjoy this unique cocktail at home or at your favorite bar.
If you are going to order Eat My Pussy in a bar, don't forget to mention all the ingredients to the bartender. Eat My Pussy can be served with different ingredients in different places.