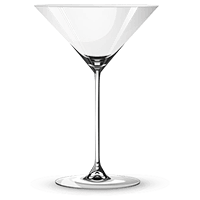 Unleash a tropical taste sensation with our Jamaican Lizard drink recipe! This exotic blend of Midori melon liqueur, Malibu coconut rum, creme de bananes and Peach Schnapps is topped off with refreshing pineapples and maraschino cherries. Perfect for impressing guests and adding a touch of Caribbean flair to your cocktail repertoire.
Jamaican Lizard Ingredients
Jamaican Lizard Recipe
mix the ingredients together with ice
serve in glass
The Jamaican Lizard: A Refreshing and Versatile Cocktail
If you're a fan of tropical drinks, you'll definitely want to try the Jamaican Lizard. This cocktail is a perfect blend of fruity and sweet flavors that will transport you to the Caribbean with just one sip.
Popularity
The Jamaican Lizard has been around for quite some time and is a popular drink among both bartenders and cocktail enthusiasts. Its origins are unclear, but many believe it was first created in Jamaica, given its name.
The Jamaican Lizard is famous for its refreshing taste and bright green color, which is achieved by mixing Midori melon liqueur and creme de bananes. It's a great choice for a summer day or a tropical-themed party.
While the Jamaican Lizard is not specific to any particular region, it is often associated with Caribbean and South American countries due to its tropical flavor profile.
Ingredient Roles
The Jamaican Lizard has a few key ingredients that work together to create its unique flavor. Here's a breakdown of each ingredient and its role in the cocktail:
Midori Melon Liqueur: This sweet and fruity liqueur is the star of the Jamaican Lizard. It gives the cocktail its bright green color and adds a melon flavor to the mix.

Malibu Coconut Rum: This rum is made with coconut flavoring and adds a tropical twist to the cocktail. It also helps to balance out the sweetness of the other ingredients.

Creme de Bananes: This liqueur is made with bananas and adds a creamy and fruity flavor to the Jamaican Lizard.

Peach Schnapps: This sweet peach-flavored liqueur adds a fruity note to the cocktail and helps to balance out the other flavors.

Pineapple Juice: This juice adds a tart and sweet flavor to the Jamaican Lizard and helps to tie all of the other ingredients together.

Maraschino Cherries: These cherries are used as a garnish and add a pop of color to the cocktail.
How to Garnish
Garnishing your Jamaican Lizard is a great way to add some flair to your cocktail presentation. Here's how to garnish your drink like a pro:
Start by adding ice to your glass.

Pour your Jamaican Lizard into the glass and leave a little bit of room at the top.

Add a pineapple wedge to the rim of your glass.

Top your cocktail with a maraschino cherry.

Serve and enjoy!
Variations
The Jamaican Lizard is a versatile cocktail that can be adapted to suit a variety of tastes and dietary needs. Here are a few variations you can try:
Virgin/Mocktail Version: Simply omit the alcohol and replace it with an equal amount of pineapple juice for a delicious non-alcoholic version.

Gluten-Free Version: All of the ingredients in the Jamaican Lizard are gluten-free, so no substitutions are needed.

Vegan Version: Replace the Malibu Coconut Rum with a vegan coconut rum alternative, such as Blue Chair Bay Coconut Rum.

Keto Version: Replace the Peach Schnapps with a keto-friendly peach-flavored syrup, such as Monin Sugar-Free Peach Syrup.

Low-Calorie Version: Use a low-calorie sweetener, such as Stevia, in place of the Peach Schnapps to reduce the calorie count of your cocktail.
Common Mistakes When Making
While the Jamaican Lizard is a relatively easy cocktail to make, there are a few common mistakes you should avoid:
Using too much Midori melon liqueur: This can make your drink overly sweet and overpowering. Stick to the recommended 1/2 oz measurement.

Adding too much ice: Adding too much ice can water down your cocktail and dilute the flavors. Use just enough ice to chill your drink.

Forgetting to shake: Shaking your cocktail is important to ensure all of the ingredients are well-mixed and the flavors are balanced. Don't skip this step!

Not using fresh pineapple juice: Fresh pineapple juice will give your Jamaican Lizard a brighter and more authentic flavor than canned or bottled juice.
Overall, the Jamaican Lizard is a delicious and refreshing cocktail that is perfect for any occasion. Whether you're looking for a tropical drink to enjoy on a hot summer day or a fun party drink, the Jamaican Lizard is sure to impress. So grab your shaker and start mixing!
If you are going to order Jamaican Lizard in a bar, don't forget to mention all the ingredients to the bartender. Jamaican Lizard can be served with different ingredients in different places.
You might be interested: