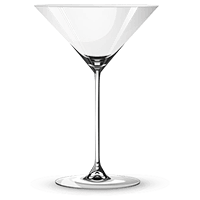 Get into the fall spirit with a delicious Pumpkin-tini cocktail! Made with hazelnut liqueur, golden rum, and a touch of pumpkin spice, this drink is perfect for any autumn occasion. Add a pinch of cinnamon and a dollop of whipped cream for a festive finish. Impress your guests with this easy-to-make recipe using a shaker with a strainer. Perfect for any beginning bartender looking to impress their friends and family. Try it today!
Pumpkin-tini Ingredients
Pumpkin-tini Equipment
shaker with strainer - get rid of large pieces of ingredients (ex: fruit parts, seeds)
Pumpkin-tini Recipe
fill a shaker halfway with ice cubes
shake till perfectly chilled
strain into cocktail glass without ice
use Cinnamon for garnish
The conical shape of the cocktail glass brings to mind martini for most people. Cocktail glasses are for drinks with a volume of 3 to 6 ounces that are usually served "up" without ice.
How to Make a Delicious Pumpkin-tini
As a professional bartender, I have seen and made countless cocktails. But there is something about the Pumpkin-tini that always puts a smile on my face. It's a seasonal drink that is perfect for fall and Halloween parties. In this article, I will share with you the history, popularity, ingredients, variations, common mistakes, and how to garnish this amazing drink.
Popularity
The Pumpkin-tini has been around since the early 2000s and has gained popularity in recent years. It is a festive drink that is perfect for Halloween and Thanksgiving parties. This cocktail is famous for its pumpkin spice flavor and warm, comforting taste. The appearance is a beautiful golden color and is often garnished with cinnamon.
Ingredients
To make a Pumpkin-tini, you will need the following ingredients:
1 oz Hazelnut Liqueur
1 oz Golden Rum
1/2 oz simple syrup
Pinch of Pumpkin Spice
1/4 oz vanilla vodka
Whipped cream
Cinnamon (for garnish)
All these ingredients are readily available at your local liquor store. You can also make your own simple syrup by boiling equal parts of sugar and water until the sugar is dissolved.
Ingredient Roles
The Hazelnut Liqueur and Golden Rum provide the base for this cocktail. The simple syrup adds a touch of sweetness to balance out the flavors. The Pumpkin Spice gives the cocktail its warm, spicy flavor, and the vanilla vodka adds a smooth, creamy taste.
How to Garnish
Garnishing is an important part of making a Pumpkin-tini. To garnish, sprinkle a pinch of cinnamon on top of the whipped cream. You can also add a cinnamon stick to the side of the glass for added flavor and decoration.
Variations
There are several variations of the Pumpkin-tini that you can try. Here are some of my favorites:
Virgin/Mocktail Version
To make a virgin version of the Pumpkin-tini, simply omit the alcohol and add more simple syrup for sweetness. You can also add pumpkin puree for a more authentic pumpkin flavor.
Gluten-Free Version
To make a gluten-free version of the Pumpkin-tini, use a gluten-free rum and hazelnut liqueur. You can also use a gluten-free vodka for the vanilla vodka.
Vegan Version
To make a vegan version of the Pumpkin-tini, use a vegan whipped cream and ensure that all the ingredients are vegan-friendly.
Keto Version
To make a keto version of the Pumpkin-tini, use a keto-friendly sweetener instead of simple syrup. You can also use a sugar-free whipped cream.
Low-Calorie Version
To make a low-calorie version of the Pumpkin-tini, use a low-calorie sweetener and omit the whipped cream.
Common Mistakes When Making
Here are some common mistakes to avoid when making a Pumpkin-tini:
Using too much pumpkin spice - It's easy to get carried away with the pumpkin spice, but a little goes a long way.
Not straining the cocktail properly - Make sure to use a strainer to get rid of any large pieces of ingredients.
Using too much simple syrup - The simple syrup should be used sparingly to avoid making the drink too sweet.
Not garnishing properly - The cinnamon and whipped cream add flavor and decoration to the drink, so make sure to garnish properly.
In conclusion, the Pumpkin-tini is a delicious and festive drink that is perfect for fall and Halloween parties. With its warm, spicy flavor and beautiful appearance, it's sure to be a hit with your guests. So, go ahead and try out this amazing cocktail, and don't forget to experiment with variations to find your perfect recipe!
If you are going to order Pumpkin-tini in a bar, don't forget to mention all the ingredients to the bartender. Pumpkin-tini can be served with different ingredients in different places.
You might be interested: