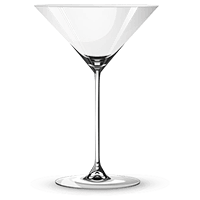 Complete drink recipe for Blue Curacao liqueur 🍾 based cocktail 🍸 is mixed with 19 extra ingredients 🍾: Peach Schnapps, Melon liqueur, Orange juice, Pineapple Juice, Fruit punch, mango rum, Dragonberry Rum, coconut rum, Watermelon Vodka, Blue Curacao liqueur, Peach Schnapps, Melon liqueur, Orange juice, Pineapple Juice, Fruit punch, mango rum, Dragonberry Rum, coconut rum, Watermelon Vodka in Cocktail glass
Tropical Oasis Cocktail Ingredients
Tropical Oasis Cocktail Equipment
juicer, squeezer manual or automatic - if you mind using fresh juice
Tropical Oasis Cocktail Recipe
Carefully layer each ingredient in order into your cocktail glass.

The conical shape of the cocktail glass brings to mind martini for most people. Cocktail glasses are for drinks with a volume of 3 to 6 ounces that are usually served "up" without ice.



Cheers ! Enjoy your drink !

If you are going to order Tropical Oasis Cocktail in a bar, don't forget to mention all the ingredients to the bartender. Tropical Oasis Cocktail can be served with different ingredients in different places.
You might be interested: