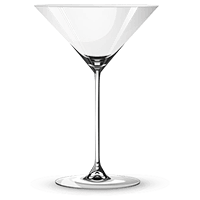 Complete drink recipe for Milagro blanco tequila 🍾 based cocktail 🍸 is mixed with 6 extra ingredients 🍾: Spicy Hot V8 Juice, Lime juice, Celery Salt, Tabasco sauce, Worcestershire sauce, Club Soda in Cocktail glass
The Vampiro is popular in Mexico and is the national drink. The Vampiro is claimed to have originated in San Luis Soyatlán, Mexico, created by fruit stand vendor Oscar Hernández and traditionally sold in clear plastic bags with a straw.

It is called "vampiro" (vampire) because "sangrita" in Spanish means blood, and the taste of the drink has an enjoyable bite with the sweet and spicy flavor profile.

History
The national drink of Mexico where it's often made with pomegranate juice in place of tomato juice.

If you are going to order Vampiro in a bar, don't forget to mention all the ingredients to the bartender. Vampiro can be served with different ingredients in different places.
Vampiro Ingredients
Vampiro Equipment
shaker - makes it easy to mixture ingredients
juicer, squeezer manual or automatic - if you mind using fresh juice
Vampiro Recipe
consider making fresh Lime juice you can press fruit yourself (be careful - fresh juice stays good only 12 hours)
in a shaker, combine ingredients with ice
pour into Cocktail glass
The conical shape of the cocktail glass brings to mind martini for most people. Cocktail glasses are for drinks with a volume of 3 to 6 ounces that are usually served "up" without ice.



Cheers ! Enjoy your drink !