»

Kentucky
Liquor law in Kentucky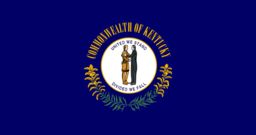 Drinking Age in Kentucky
Kentucky is a state that strictly enforces its drinking age laws. The minimum drinking age in Kentucky is 21 years old, and anyone found violating this law will face stiff penalties.
Penalties for Underage Drinking
In Kentucky, anyone caught drinking under the age of 21 can be fined up to $500 and can also face jail time of up to 12 months. Additionally, their driver's license can be suspended for up to 30 days for the first offense, and up to 180 days for subsequent offenses.
Legal Exceptions
There are a few exceptions to the minimum drinking age law in Kentucky. For example, someone who is 18 years or older can legally buy, serve and consume alcoholic beverages if they are:
An employee of a licensed business that sells or serves alcohol.
A participant in a religious ceremony where alcohol is consumed as part of the ritual.
Social Host Liability
Kentucky has a social host liability law that holds people responsible for providing alcohol to minors on their property. If someone under the age of 21 is caught drinking on your property, you can be held liable for any accidents or injuries that occur due to their actions.
Conclusion
In conclusion, Kentucky has strict laws when it comes to drinking underage. Anyone under the age of 21 caught consuming alcohol can face hefty fines and even jail time. It is important that adults in Kentucky abide by these laws to ensure the safety and well-being of the community as a whole.
Driving and Alcohol Laws in Kentucky
In Kentucky, it is illegal to drive with a blood alcohol concentration (BAC) of 0.08 or higher. The state also has a zero-tolerance policy for drivers under the age of 21, meaning that any amount of alcohol in their system while driving is illegal.
Penalties for DUI
If a driver is caught driving under the influence (DUI) in Kentucky, they will face severe penalties. The penalties increase with the severity of the offense and any previous DUI convictions. The following table outlines the penalties for a first-time DUI offense:
| Offense | Penalties |
| --- | --- |
| First-time DUI | 2 to 30 days in jail, $200 to $500 fine, 30 to 120-day license suspension, mandatory alcohol education or treatment |
Ignition Interlock Devices
In Kentucky, drivers convicted of DUI may be required to install an ignition interlock device (IID) in their vehicle. This device requires the driver to blow into the machine before the vehicle will start. If the device detects alcohol on the driver's breath, the vehicle will not start.
Open Container Laws
Kentucky also has open container laws, which prohibit any person from consuming alcohol while in a vehicle on a public highway. If a driver is caught with an open container, they will be subject to fines and possible jail time.
Dram Shop Liability
Kentucky has dram shop liability laws that hold establishments responsible for serving alcohol to individuals who are visibly intoxicated. If a person is injured or killed as a result of the establishment's negligence, the establishment may be held liable.
Overall, Kentucky takes DUI and alcohol-related offenses very seriously. It is important for drivers to understand the laws and consequences of driving under the influence.
Blood Alcohol Concentration in Kentucky
Table: Blood Alcohol Concentration Limits in Kentucky
| Description | BAC Limit |
| --- | --- |
| Driving under the influence (DUI) for adults (21 years and older) | 0.08% |
| Driving under the influence (DUI) for commercial drivers | 0.04% |
| Driving under the influence (DUI) for drivers under 21 years old | 0.02% |
| Enhanced penalty for high BAC level (aggravated DUI) | 0.15% |
Kentucky has strict laws regarding blood alcohol concentration (BAC) limits for driving. These laws are in place to ensure public safety and to prevent accidents caused by impaired driving.
For adults (21 years and older), the legal BAC limit for driving under the influence (DUI) is 0.08%. This means that if a driver's BAC level is at or above 0.08%, they can be charged with DUI.
Commercial drivers, such as truck drivers, are subject to a lower BAC limit of 0.04%. Drivers under the age of 21 are also subject to a lower BAC limit of 0.02%, which is considered zero tolerance.
In addition to the above limits, Kentucky also has an enhanced penalty for high BAC level, also known as aggravated DUI. This applies if a driver's BAC level is at or above 0.15%. The penalties for aggravated DUI are more severe than for standard DUI, including longer jail time and higher fines.
It is important for individuals to be aware of these BAC limits and to never drink and drive. It is always safer to have a designated driver or to use alternative means of transportation if drinking.
Open container law in Kentucky
Summary of Open Container Law in Kentucky
Kentucky prohibits the possession and consumption of open containers of alcohol in public places. The law applies to both drivers and passengers in vehicles, as well as individuals on sidewalks, parks or any public areas.
| Violation | Penalty |
| --- | --- |
| Possession of an open container | Fine of up to $250 |
| Consumption of alcohol in public | Fine of up to $25 |
Additionally, any person found to be under the influence of alcohol in public may face additional penalties. The law is enforced by local law enforcement agencies and violations may result in fines or arrest.
It is important to note that there are certain exceptions to the law, such as for licensed establishments and designated areas within festivals or events. However, it is always recommended to consume alcohol responsibly and within the confines of the law.
Kentucky Liquor Sale Open Hours
County
Sale Hours
Days Allowed
Adair
6 a.m. - 10 p.m.
Monday - Saturday
Allen
11 a.m. - 11 p.m.
Monday - Saturday
Anderson
6 a.m. - 2:30 a.m.
Monday - Saturday
Ballard
6 a.m. - 1 a.m.
Monday - Saturday
Barren
6 a.m. - 2:30 a.m.
Monday - Saturday
Bath
6 a.m. - 1 a.m.
Monday - Saturday
Bell
6 a.m. - 12 a.m.
Monday - Saturday
Boone
6 a.m. - 2:30 a.m.
Monday - Saturday
Bourbon
6 a.m. - 2:30 a.m.
Monday - Saturday
Boyd
6 a.m. - 2:30 a.m.
Monday - Saturday
Boyle
6 a.m. - 1 a.m.
Monday - Saturday
Bracken
6 a.m. - 2 a.m.
Monday - Saturday
Breathitt
6 a.m. - 2 a.m.
Monday - Saturday
Breckinridge
6 a.m. - 2:30 a.m.
Monday - Saturday
Bullitt
6 a.m. - 2:30 a.m.
Monday - Saturday
Butler
6 a.m. - 2 a.m.
Monday - Saturday
Caldwell
6 a.m. - 1 a.m.
Monday - Saturday
Calloway
6 a.m. - 2:30 a.m.
Monday - Saturday
Campbell
6 a.m. - 2:30 a.m.
Monday - Saturday
Carlisle
7 a.m. - 12 a.m.
Monday - Saturday
Carroll
6 a.m. - 12 a.m.
Monday - Saturday
Carter
6 a.m. - 2:30 a.m.
Monday - Saturday
Casey
6 a.m. - 1 a.m.
Monday - Saturday
Christian
6 a.m. - 2:30 a.m.
Monday - Saturday
Clark
6 a.m. - 2:30 a.m.
Monday - Saturday
Clay
6 a.m. - 1 a.m.
Monday - Saturday
Clinton
6 a.m. - 12 a.m.
Monday - Saturday
Crittenden
6 a.m. - 2:30 a.m.
Monday - Saturday
Cumberland
6 a.m. - 2 a.m.
Monday - Saturday
Daviess
6 a.m. - 2:30 a.m.
Monday - Saturday
Edmonson
6 a.m. - 1 a.m.
Monday - Saturday
Elliott
6 a.m. - 2 a.m.
Monday - Saturday
Estill
6 a.m. - 1 a.m.
Monday - Saturday
Fayette
6 a.m. - 2:30 a.m.
Monday - Saturday
Fleming
6 a.m. - 2 a.m.
Monday - Saturday
Floyd
6 a.m. - 2 a.m.
Monday - Saturday
Franklin
6 a.m. - 2:30 a.m.
Monday - Saturday
Fulton
6 a.m. - 12 a.m.
Monday - Saturday
Gallatin
6 a.m. - 1 a.m.
Monday - Saturday
Garrard
6 a.m. - 12 a.m.
Monday - Saturday
Grant
6 a.m. - 1 a.m.
Monday - Saturday
Graves
6 a.m. - 2:30 a.m.
Monday - Saturday
Grayson
6 a.m. - 2 a.m.
Monday - Saturday
Green
6 a.m. - 2 a.m.
Monday - Saturday
Greenup
6 a.m. - 2:30 a.m.
Monday - Saturday
Hancock
6 a.m. - 1 a.m.
Monday - Saturday
Hardin
6 a.m. - 2:30 a.m.
Monday - Saturday
Harlan
6 a.m. - 2 a.m.
Monday - Saturday
Harrison
6 a.m. - 2 a.m.
Monday - Saturday
Hart
6 a.m. - 1 a.m.
Monday - Saturday
Henderson
6 a.m. - 2:30 a.m.
Monday - Saturday
Henry
6 a.m. - 1 a.m.
Monday - Saturday
Hickman
6 a.m. - 1 a.m.
Monday - Saturday
Hopkins
6 a.m. - 2:30 a.m.
Monday - Saturday
Jackson
6 a.m. - 1 a.m.
Monday - Saturday
Jefferson
6 a.m. - 2:30 a.m.
Monday - Saturday
Jessamine
6 a.m. - 2:30 a.m.
Monday - Saturday
Johnson
6 a.m. - 2:30 a.m.
Monday - Saturday
Kenton
6 a.m. - 1 a.m.
Monday - Saturday
Knott
6 a.m. - 2 a.m.
Monday - Saturday
Knox
6 a.m. - 1 a.m.
Monday - Saturday
Larue
6 a.m. - 12 a.m.
Monday - Saturday
Laurel
6 a.m. - 1 a.m.
Monday - Saturday
Lawrence
6 a.m. - 2 a.m.
Monday - Saturday
Lee
6 a.m. - 2 a.m.
Monday - Saturday
Leslie
6 a.m. - 1 a.m.
Monday - Saturday
Letcher
6 a.m. - 2 a.m.
Monday - Saturday
Lewis
6 a.m. - 2:30 a.m.
Monday - Saturday
Lincoln
6 a.m. - 12 a.m.
Monday - Saturday
Livingston
6 a.m. - 1 a.m.
Monday - Saturday
Logan
6 a.m. - 2:30 a.m.
Monday - Saturday
Lyon
6 a.m. - 2 a.m.
Monday - Saturday
Madison
6 a.m. - 1 a.m.
Monday - Saturday
Magoffin
6 a.m. - 2 a.m.
Monday - Saturday
Marion
6 a.m. - 1 a.m.
Monday - Saturday
Marshall
6 a.m. - 2:30 a.m.
Monday - Saturday
Martin
6 a.m. - 2 a.m.
Monday - Saturday
Mason
6 a.m. - 2 a.m.
Monday - Saturday
McCracken
6 a.m. - 2:30 a.m.
Monday - Saturday
McCreary
6 a.m. - 1 a.m.
Monday - Saturday
McLean
6 a.m. - 1 a.m.
Monday - Saturday
Meade
6 a.m. - 2:30 a.m.
Monday - Saturday
Menifee
6 a.m. - 2 a.m.
Monday - Saturday
Mercer
6 a.m. - 1 a.m.
Monday - Saturday
Metcalfe
6 a.m. - 1 a.m.
Monday - Saturday
Monroe
6 a.m. - 1 a.m.
Monday - Saturday
Montgomery
6 a.m. - 2 a.m.
Monday - Saturday
Morgan
6 a.m. - 1 a.m.
Monday - Saturday
Muhlenberg
6 a.m. - 2:30 a.m.
Monday - Saturday
Nelson
6 a.m. - 2:30 a.m.
Monday - Saturday
Nicholas
6 a.m. - 1 a.m.
Monday - Saturday
Ohio
6 a.m. -