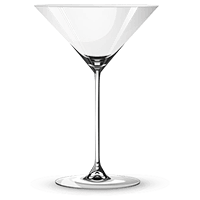 Get ready to cool down with this refreshing Frozen Bikini drink recipe! Made with a delicious blend of Champagne, Peach Schnapps, Vodka, Lemon juice, Orange juice, Peach Nectar, and ice, this drink is perfect for sipping on a hot summer day. Simply blend all the ingredients together in a classic kitchen blender or smoothie blender and serve. No need to worry about fresh juice, a juicer or squeezer - this recipe is quick and easy for any beginner bartender!
Frozen Bikini Ingredients
Frozen Bikini Equipment
classic kitchen blender or smoothie blender works too
juicer, squeezer manual or automatic - if you mind using fresh juice
Frozen Bikini Recipe
Blend everything except champagne until smooth. Transfer to glass and top with champagne.
The Frozen Bikini: A Refreshing and Delicious Cocktail
As a professional bartender, I have seen many cocktails come and go, but one that has always remained popular is the Frozen Bikini. This delicious and refreshing cocktail is perfect for any occasion, whether you are relaxing by the pool, hosting a summer party, or just in need of a cocktail to cool you down on a hot day. In this article, I will explore the popularity, ingredients, garnishing, variations, and common mistakes when making a Frozen Bikini.
Popularity
The history and origins of the Frozen Bikini are not well-known, but it is believed to have originated in the United States in the 1980s. This cocktail has become famous for its sweet and fruity taste that is perfect for summer. The Frozen Bikini is often associated with beach resorts, and it is a popular drink in many tropical locations. Its vibrant orange color and fruity flavor make it a favorite among many people, and it is one of the most popular frozen cocktails in the United States.
Ingredients
The Frozen Bikini is made up of several ingredients that work together to create its unique taste. The main ingredients include:
Champagne: 1 oz
Peach Schnapps: 1 oz
Vodka: 2 oz
Lemon Juice: 1 splash
Orange Juice: 2 oz
Peach Nectar: 3 oz
Ice: 1 cup
The champagne adds a light and bubbly flavor to the cocktail, while the peach schnapps and peach nectar give it a sweet and fruity taste. The vodka adds a little kick to the cocktail, and the lemon juice adds a touch of tartness. The orange juice adds a citrusy flavor that complements the other ingredients.
Garnishing
Garnishing is an important part of any cocktail, and the Frozen Bikini is no exception. The most common garnish for this cocktail is a slice of fresh peach or a wedge of orange. You can also add a sprig of mint to give it a fresh and herbal aroma. The garnish not only adds visual appeal to the cocktail but also enhances its flavor.
Variations
Variations of the Frozen Bikini are possible, allowing you to personalize the cocktail to your liking. Here are some popular variations:
Virgin/Mocktail Version
To make a virgin version of the Frozen Bikini, simply omit the alcohol and replace it with peach nectar or orange juice. You can also add some sparkling water to give it a little fizz.
Gluten-free Version
The Frozen Bikini is already gluten-free, but if you are looking for a gluten-free vodka, some popular brands include Tito's Handmade Vodka and CÎROC Vodka.
Vegan Version
The Frozen Bikini is already vegan-friendly, but if you want to make sure your ingredients are vegan, use a vegan vodka brand like Absolut or Smirnoff.
Keto Version
To make a keto version of the Frozen Bikini, use a low-carb vodka like Skinnygirl Vodka or Ketel One Botanical. You can also use a sugar-free peach syrup or peach nectar to reduce the carb count.
Low-Calorie Version
To make a low-calorie version of the Frozen Bikini, replace the peach schnapps with a sugar-free peach syrup or use a low-calorie peach nectar. You can also use a low-calorie vodka like Skyy Vodka.
Common Mistakes When Making
There are a few common mistakes that people make when making a Frozen Bikini. Here are some tips on how to avoid them:
Using too much ice: The ice is an important part of the cocktail, but too much ice can dilute the flavor. Use just enough ice to give the cocktail a slushy consistency.

Using low-quality ingredients: The quality of the ingredients you use will impact the taste of the cocktail. Use high-quality ingredients to get the best flavor.

Not blending the ingredients enough: Make sure to blend the ingredients thoroughly to get a smooth and creamy consistency.

Over-pouring the alcohol: The Frozen Bikini is a strong cocktail, so be careful not to over-pour the alcohol. Stick to the recommended measurements to get the perfect balance of flavors.
In conclusion, the Frozen Bikini is a delicious and refreshing cocktail that is perfect for summer. With its fruity and sweet flavor, it is sure to be a hit at any party or gathering. By following the tips and variations outlined in this article, you can make a Frozen Bikini that is personalized to your liking. So, grab your blender and some ice, and let's get to mixing!
If you are going to order Frozen Bikini in a bar, don't forget to mention all the ingredients to the bartender. Frozen Bikini can be served with different ingredients in different places.