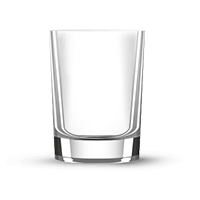 Complete drink recipe for Vodka Axelvar 🍾 based cocktail 🥃 is mixed with 2 extra ingredients 🍾: Melon liqueur, Pineapple Juice in Rocks glass
The melon ball is a delicious, fruity vodka shooter that's a lot of fun at parties. It has a tropical fruit flavor thanks to the melon liqueur (most often Midori) and pineapple juice, a taste that's hard to resist.

 

 

 It gets its name from the fact that it is usually served with melon balls in it.

History
The Melon Ball was part of a series or recipes developed to introduce Midori to the US in the early 80's. A green melon colored liquor makes a fun looking drink. Low proof makes it an easy mix for shooters or other drinks. Fun and fruity it goes down easily and mixes with most fruit juices. 

Drink origin
Originating in Japan it was a cool club drink due to its unique color.

Ocassion
Melon ball shots are perfect for any party. 

 It is a fantastic St. Patrick's Day cocktail that tastes great. This is the perfect summer party cocktail shot.

If you are going to order Melon Ball Shot in a bar, don't forget to mention all the ingredients to the bartender. Melon Ball Shot can be served with different ingredients in different places.
Melon Ball Shot Ingredients
Melon Ball Shot Equipment
shaker - makes it easy to mixture and chill ingredients
Melon Ball Shot Recipe
fill a shaker halfway with ice cubes
shake till perfectly chilled
fill Rocks glass full with ice cubes
It's also called a "lowball", "whiskey" or "old-fashioned" glass. The bottom of old-fashioned glass is thick. Rocks glasses carry between 6 and 8 ounces.



Cheers ! Enjoy your drink !