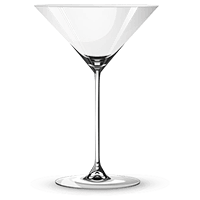 Indulge in the ultimate party drink with our Splurge cocktail recipe! Featuring tangy Surge soda, zesty lemon juice, sweet sugar, and a generous pour of vodka, this refreshing and easy-to-make drink is perfect for any occasion. Stir it up with a metal straw or bar spoon, and impress your guests like a pro bartender. Get the party started with our Splurge cocktail recipe today!
Splurge Ingredients
Splurge Equipment
metal straw or teaspoon to stir properly, if you want to be a pro: use bar spoon
juicer, squeezer manual or automatic - if you mind using fresh juice
Splurge Recipe
consider making fresh Lemon juice you can press fruit yourself (be careful - fresh juice stays good only 12 hours)
mix ingredients together
fill glass
The Splurge Cocktail: A Delicious and Versatile Drink for Any Occasion
As a professional bartender, I've had the pleasure of serving a wide variety of cocktails to customers over the years. One drink that has always been a fan favorite is the Splurge cocktail. This delicious and versatile drink can be customized to suit any occasion, making it the perfect choice for everything from a casual night out to a fancy dinner party.
Popularity
The Splurge cocktail has a fascinating history that dates back to the early 2000s. It was originally created as a way to showcase the bright and zesty flavors of Surge citrus soda, a popular soft drink at the time. Over the years, the drink has evolved to include a range of different ingredients and garnishes, making it a true crowd-pleaser.
Today, the Splurge cocktail is famous for its refreshing taste and eye-catching appearance. It's a go-to drink for anyone looking to add a little bit of fun and excitement to their night out. Whether you're sipping on it at a rooftop bar or enjoying it at home with friends, the Splurge cocktail is sure to delight your taste buds.
Ingredient Roles
The key ingredients in a traditional Splurge cocktail include Surge citrus soda, lemon juice, sugar, and vodka. Each of these ingredients plays an important role in creating the drink's unique flavor profile.
The Surge citrus soda provides a bright and tangy base that's perfect for mixing with other flavors. The lemon juice adds a touch of acidity that balances out the sweetness of the soda and sugar. The sugar, of course, sweetens the drink and helps to round out the flavors. Finally, the vodka adds a bit of kick and complexity that makes the drink truly special.
How to Garnish
When it comes to garnishing your Splurge cocktail, the sky's the limit. You can keep it simple with a lemon wedge or get creative with a range of different fruits and herbs. Some popular options include:
Mint leaves
Lime wedges
Orange slices
Pineapple chunks
Cherry tomatoes
To garnish your drink, simply place your chosen fruit or herb on the rim of the glass or float it on top of the drink. This will not only add a touch of visual appeal but will also infuse your drink with extra flavor.
Variations
One of the best things about the Splurge cocktail is how versatile it is. Here are just a few of the many variations you can try:
Virgin/Mocktail Version
If you're looking for a non-alcoholic version of the Splurge cocktail, simply omit the vodka and replace it with extra soda or juice. You can also add a splash of grenadine syrup or another sweetener to give the drink a bit more depth.
Gluten-Free Version
If you need to make a gluten-free version of the Splurge cocktail, simply replace the vodka with a gluten-free brand. Some popular options include Tito's Handmade Vodka and Ciroc.
Vegan Version
To make a vegan version of the Splurge cocktail, you'll need to use a vegan-friendly vodka brand. Some popular options include Absolut Vodka and Skyy Vodka.
Keto Version
If you're following a keto diet, you can still enjoy a Splurge cocktail by using a sugar-free sweetener like Stevia or Erythritol. You can also replace the soda with a low-carb option like Zevia.
Low-Calorie Version
To make a low-calorie version of the Splurge cocktail, simply use a sugar-free sweetener and a low-calorie mixer like diet soda or sparkling water. You can also reduce the amount of vodka in the drink to lower the calorie count.
Common Mistakes When Making
While the Splurge cocktail is a relatively simple drink to make, there are a few common mistakes that can trip up even experienced bartenders. Here are a few things to keep in mind:
Don't overdo it on the sugar - this can make the drink overly sweet and cloying.
Use fresh lemon juice whenever possible - bottled lemon juice can have a bitter aftertaste.
Don't skimp on the vodka - this is what gives the drink its signature kick and complexity.
Stir the drink well before serving - this will help to ensure that the flavors are evenly distributed.
Use a metal straw or bar spoon to stir the drink - this will help to prevent the soda from going flat.
With these tips in mind, you'll be able to create the perfect Splurge cocktail every time.
In conclusion, the Splurge cocktail is a delicious and versatile drink that's perfect for any occasion. Whether you're looking for a fun and fruity mocktail or a boozy cocktail with a kick, the Splurge has got you covered. So why not try making one for yourself at home? With a little bit of practice, you'll be able to create a drink that's sure to impress. Cheers!
If you are going to order Splurge in a bar, don't forget to mention all the ingredients to the bartender. Splurge can be served with different ingredients in different places.