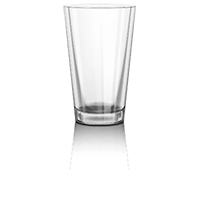 Complete drink recipe for amaretto almond liqueur 🍾 based cocktail 🍹 is mixed with 2 extra ingredients 🍾: Sweet and Sour mix, Orange juice in Highball glass
Amaretto Stone Sour Ingredients
Amaretto Stone Sour Equipment
shaker - allows you quickly mix and chill ingredients
juicer, squeezer manual or automatic - if you mind using fresh juice
Amaretto Stone Sour Recipe
consider making fresh Orange juice you can press fruit yourself (be careful - fresh juice stays good only 12 hours)
fill a shaker half full with ice cubes to chill all the ingredients properly
shake till perfectly chilled
serve in Highball glass full with ice
The highball (or hi-ball) and collins glasses have a lot in common. They can both be used for tall beverages and hold the same amount of liquid, which can range from 8 to 16 ounces.

A close cousin to the Amaretto Sour and not too far off from a Harvey Wallbanger, this simple cocktail combines the almond-flavored Italian liqueur for which it's named with a host of citrus flavors. It's the addition of orange juice that separates it from the most basic rendition of the Amaretto Sour. 

Popular, because
The drink rose to peak popularity in the 1970s alongside its better-known relative, although a predecessor, a gin-based Stone Sour, appeared in Tom Bullock's "The Ideal Bartender," published in 1917. 

History
The first mention of a "stone sour" in literature is in a cocktail book from 1917 called The Ideal Bartender by Tom Bullock. It was the first cocktail book ever published by an African American! The stone sour in that book had lemon juice, orange juice, rock candy syrup, and gin (here's the original recipe).

It's possible that bartenders of the 1970's dusted off Bullock's recipe to make it into the amaretto stone sour. Change gin to amaretto, and poof! It's a new drink.

Ocassion
The amaretto stone sour is a sweet tart and light, perfect for sipping! It's great for serving as a:


Brunch drink
Lazy afternoon drink
Boating drink
Lake house drink
Patio drink
Retro 70's party drink


Cheers ! Enjoy your drink !
If you are going to order Amaretto Stone Sour in a bar, don't forget to mention all the ingredients to the bartender. Amaretto Stone Sour can be served with different ingredients in different places.