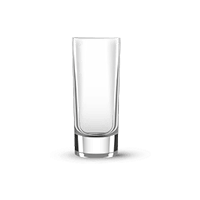 Complete drink recipe for Irish Cream 🍾 based cocktail 🍸 is mixed with 5 extra ingredients 🍾: Lime juice, Lemon juice, Irish Cream, Lime juice, Lemon juice in Shot glass
Cement Mixer is an American shooter cocktail prepared with a combination of Irish cream and lime juice.

There are two ways of preparing the Cement Mixer. For the first method, Irish cream is poured into a large shot glass, followed by lime juice which should be floated on top. When the drink is ingested, the contents of the shot glass should be held in the mouth and swirled together, creating an interesting chemical reaction that curdles the Irish cream, so the drink sticks to the teeth, just like cement.


The other method of ingesting the drink is to hold a shot of Irish cream in the mouth, then sip the lime juice, and swirl the combination, just like it was mentioned before.

This is a typical drink brought out during frat parties, bachelor parties, or other casual gatherings.

 

If you are going to order Cement Mixer Shot in a bar, don't forget to mention all the ingredients to the bartender. Cement Mixer Shot can be served with different ingredients in different places.
Cement Mixer Shot Ingredients
Cement Mixer Shot Equipment
juicer, squeezer manual or automatic - if you mind using fresh juice
Cement Mixer Shot Recipe
In separate shot glasses pour Irish Cream and Lime Juice or layered with Lemon or Lime Juice on top.Take the Shot and mix together in your mouth like mouth wash.

At the bar, the shot glass is a well-known glass. They are available in a range of styles, shapes, and sizes. Shot glasses come in helpful for measuring out cocktail components. The typical shot size is 1.5 ounces (oz).



Cheers ! Enjoy your drink !