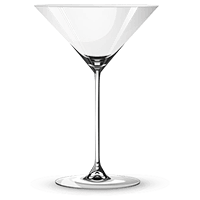 Mix up a delicious Gay Bartender drink with Captain Morgan Parrot Bay coconut rum, raspberry and strawberry liqueurs, Blue Curacao liqueur, Grand Marnier orange liqueur, and a splash of apple, cranberry, and orange juice. Shake it up in a shaker for a perfectly chilled cocktail. Use fresh juice for an extra burst of flavor. Perfect for the beginning bartender looking to impress!
Gay Bartender Ingredients
Gay Bartender Equipment
shaker - makes it easy to mixture and chill ingredients
juicer, squeezer manual or automatic - if you mind using fresh juice
Gay Bartender Recipe
optionally make fresh Orange juice you can squeeze the juice yourself (once squeezed, fresh juice lasts good about 12 hours)
fill a shaker half full with ice cubes so you can properly chill ingredients
shake till perfectly chilled
fill glass
The Gay Bartender: A Colorful and Delicious Cocktail
If you're looking for a cocktail that's both delicious and visually stunning, look no further than the Gay Bartender. This cocktail is famous for its bright colors and tropical flavors, making it a popular choice for parties, events, and even just a night in with friends.
Popularity
The Gay Bartender has a fascinating history, having been created in the 1970s during the height of the disco era. It was originally known as the Disco Dancer, and was a popular drink at gay bars and nightclubs. Over time, the name evolved to become the Gay Bartender, and it has since become a staple in the world of mixology.
The cocktail is famous for its bright colors, which are achieved using a variety of liqueurs. The drink is typically a bright pink or purple in color, and is often garnished with a slice of orange or a cherry. It's a fun and festive drink that's perfect for any occasion.
Ingredients
To make a Gay Bartender, you'll need the following ingredients:
2 oz Captain Morgan Parrot Bay coconut rum
1/2 oz Raspberry Liqueur
1/2 oz strawberry liqueur
1/2 oz Blue Curacao liqueur
1/2 oz Grand Marnier orange liqueur
1 oz Apple Juice
1 oz Cranberry juice
1 oz Orange juice
These ingredients can be found at most liquor stores, and are essential for achieving the bright colors and flavors of the Gay Bartender.
Ingredient Roles
Each ingredient in the Gay Bartender plays an important role in the overall flavor of the drink. The coconut rum provides a tropical base, while the raspberry and strawberry liqueurs add fruity sweetness. The Blue Curacao gives the drink its signature blue color, and the Grand Marnier adds a touch of orange flavor. Finally, the apple, cranberry, and orange juices round out the drink with a refreshing finish.
How to Garnish
Garnishing a Gay Bartender is easy and fun. Simply slice an orange into thin rounds, and place one on the rim of the glass. You can also add a cherry to the top of the drink for an extra pop of color. If you're feeling creative, you can even use a small cookie cutter to cut shapes out of the orange slices and float them in the drink.
Variations
While the classic Gay Bartender recipe is delicious as-is, there are a few variations you can try if you're looking for something a little different.
Virgin/Mocktail Version
To make a virgin or mocktail version of the Gay Bartender, simply omit the alcohol and replace it with extra fruit juice. You can also add a splash of grenadine for extra sweetness.
Gluten-Free Version
All of the ingredients in the Gay Bartender are gluten-free, making it a great choice for those with gluten sensitivities or allergies.
Vegan Version
The Gay Bartender is already vegan-friendly, as none of the ingredients contain animal products.
Keto Version
While the Gay Bartender is not inherently keto-friendly due to its high sugar content, you can make a keto version by using sugar-free versions of the fruit juices and liqueurs. You can also use a low-carb sweetener like stevia or erythritol to sweeten the drink.
Low-Calorie Version
To make a low-calorie version of the Gay Bartender, simply reduce the amount of liqueurs used and replace them with extra fruit juice. You can also use a sugar-free sweetener to reduce the calorie count even further.
Common Mistakes
One of the most common mistakes people make when making a Gay Bartender is using too much alcohol. While the recipe calls for several different types of liqueurs, you don't need to use a full ounce of each. Use a jigger or measuring cup to ensure you're using the correct amount.
Another mistake people make is not using fresh fruit juice. While it's tempting to use store-bought juice, fresh juice will give your Gay Bartender a much brighter flavor and color. Invest in a juicer or citrus squeezer to make the process easier.
Finally, make sure you have the right equipment on hand. A shaker is essential for mixing and chilling the ingredients, and a juicer or squeezer will make it easier to get fresh juice. With the right tools and ingredients, you'll be able to make a delicious and visually stunning Gay Bartender every time.
If you are going to order Gay Bartender in a bar, don't forget to mention all the ingredients to the bartender. Gay Bartender can be served with different ingredients in different places.
You might be interested: