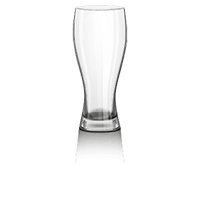 Get sudsy with our Soapy Tits drink recipe! This fun and flirty cocktail features Goldschlager, Cinnamon Liqueur, and Rumple Minze topped off with Sprite for a refreshing finish. Perfect for adult beginners, this pint-sized drink is sure to lather up your taste buds. Mix up a batch and get ready to suds up your next happy hour!
Soapy Tits Ingredients
Soapy Tits Recipe
mix ingredients together
pour into Pint glass
A standard pint glass is a tall, tapered glass with straight sides. They usually carry 16 ounces, enough for a whole bottle of beer with its foamy head. Pint glasses can be chilled in the freezer.
Soapy Tits: An Unconventional Cocktail that's Gaining Popularity
If you're a regular at the bar, you might have already heard of the latest trend in the cocktail world: Soapy Tits. This unconventional drink has been making waves in the bartending community, with its unique combination of ingredients and playful name. In this article, we'll explore the history and origins of Soapy Tits, its famous variations, and how to make one yourself.
Popularity
History and Origins
The origin of Soapy Tits is somewhat of a mystery. Some bartenders claim that it was first served in a dive bar in New York City, while others say it was invented in a college town in the Midwest. Regardless of its origin, Soapy Tits has quickly gained popularity in the United States and beyond.
Famous For
Soapy Tits is famous for its unusual combination of ingredients. It typically contains Goldschlager, Cinnamon Liqueur, Rumple Minze, and Sprite. The result is a sweet and spicy drink that packs a punch.
Geographic
Soapy Tits has become popular in many parts of the United States, but it's especially popular in college towns and dive bars. It's also gaining popularity among younger drinkers who are looking for something new and exciting.
Appearance
Soapy Tits is typically served in a pint glass with a few ice cubes. It has a clear, light brown color and a frothy top from the Sprite. The drink is often garnished with a cinnamon stick or a slice of lemon.
Ingredient Roles
Each ingredient in Soapy Tits plays an important role in the overall flavor of the drink. Here's a breakdown of each ingredient:
Goldschlager: This cinnamon-flavored schnapps is the main ingredient in Soapy Tits. It gives the drink its signature spicy flavor.
Cinnamon Liqueur: This liqueur adds an extra layer of cinnamon flavor and sweetness to the drink.
Rumple Minze: This peppermint schnapps gives Soapy Tits a refreshing, minty kick.
Sprite: This lemon-lime soda adds a bit of fizz and sweetness to the drink.
How to Garnish
Garnishing Soapy Tits is easy and fun. Here are a few ideas:
Cinnamon Stick: Add a cinnamon stick to the glass for an extra pop of cinnamon flavor.
Lemon Slice: A slice of lemon adds a bit of tartness to the drink.
Candy Cane: For a festive touch, add a candy cane to the glass.
Variations
Soapy Tits is a versatile drink that can be adapted to suit different tastes and dietary needs. Here are a few variations:
Virgin/Mocktail Version
To make a virgin or mocktail version of Soapy Tits, simply omit the alcohol and replace the Goldschlager and Cinnamon Liqueur with cinnamon syrup. You can also replace the Rumple Minze with peppermint syrup.
Gluten-Free Version and Ingredients
All of the ingredients in Soapy Tits are gluten-free, so it's already a great option for those with gluten sensitivities. However, if you want to make sure that your drink is completely gluten-free, make sure to use a gluten-free vodka instead of Goldschlager.
Vegan Version
Soapy Tits is naturally vegan, so no substitutions are necessary.
Keto Version
To make a keto-friendly version of Soapy Tits, replace the Sprite with a sugar-free lemon-lime soda and use a sugar-free cinnamon syrup instead of Goldschlager and Cinnamon Liqueur.
Low-Calorie Version
To make a lower-calorie version of Soapy Tits, use diet Sprite and a sugar-free cinnamon syrup.
More Variations
There are endless variations on Soapy Tits. Try adding a splash of cranberry juice for a festive twist, or experiment with different flavored syrups.
Common Mistakes When Making
When making Soapy Tits, there are a few common mistakes to avoid:
Using too much Goldschlager: Goldschlager is a strong liquor, so be careful not to overdo it.
Not measuring ingredients: It's important to measure each ingredient carefully to ensure that the drink has the right balance of flavors.
Not garnishing: Soapy Tits is a fun and playful drink, so don't forget to add a garnish to make it even more special.
So there you have it, everything you need to know about Soapy Tits. It may not be a traditional cocktail, but it's certainly gaining popularity for its unique flavor and playful name. Give it a try at your next cocktail party or night out at the bar. Cheers!
Sources:
If you are going to order Soapy Tits in a bar, don't forget to mention all the ingredients to the bartender. Soapy Tits can be served with different ingredients in different places.